MASONRY / HARDSCAPE PRODUCTS
We pride ourselves on being a single source solution for all of your Hardscape needs. Over the years, we have realized that we can best serve our customers by carrying a complete line of high quality products.
Hardscape/Masonry
ABRASIVE FINISHING / SANDBLASTING
Whether it's abrasives like aluminum oxide, glass beads, steel shot, sand, black beauty, or plastic media, we have a complete selection.
Abrasive Finishing / Sandblasting
INDUSTRIAL SAND / FILTER MEDIA
FSS Company produces sand for a variety of uses including playground (recreational) sand, emergency sandbags, masonry sand & a variety of filter media products.
Industrial Sand / Filter Media
At FSS Company, we have spent over 70 years developing our line of the finest hardscape and abrasive finishing products. We have served Florida with our selection of brick, pavers, stone, rock, sand, clay, and retaining wall products to name a few. Our customers appreciate our large inventory of abrasive finishing equipment like blast pots, cabinets, and vibratory equipment from top brands like Empire, Clemco, and Trinco, as well as our wide selection of abrasive media including aluminum oxide, glass beads, steel shot, plastic and many more.
Stocking the most popular styles and latest patterns, you will be sure to find what your customers are looking for and our 4 convenient locations throughout Florida covering the Central Florida and West Coast (Orlando, Tampa, Fort Myers, Sarasota, St. Petersburg), and South Florida (Miami, Fort Lauderdale, West Palm Beach) allow you to receive that product in a timely manner. It is our mission to continue to provide a single source solution while keeping a high standard in service and selection.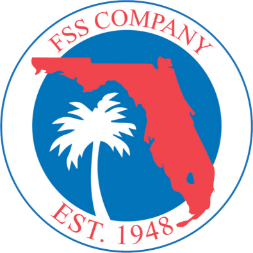 ©2023 All Rights Reserved.