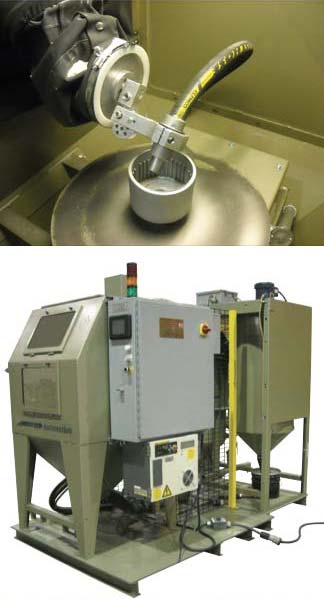 The ZERO Automated Pulsar 3P-iR is a pressure blast cabinet for today's demanding manufacturing environments. It incorporates the state-of-the-art in robotic controls for nozzle manipulation providing perfectly repeatable blasting of parts of all geometries and meets the strictest standards for automotive, aerospace, medical, and other industry applications. Additional robotic options include pick-and-place robotics for easy loading and unloading, and a vision package for automatically detecting even the most minor part defect.
The cabinet is mounted on a steel base that is easily lifted and moved into position. The separate power module pro-vides arrangement flexibility to suit the work space and work flow. Note: Similar robotic equipment can be factory installed on other cabinet models to accommodate any application.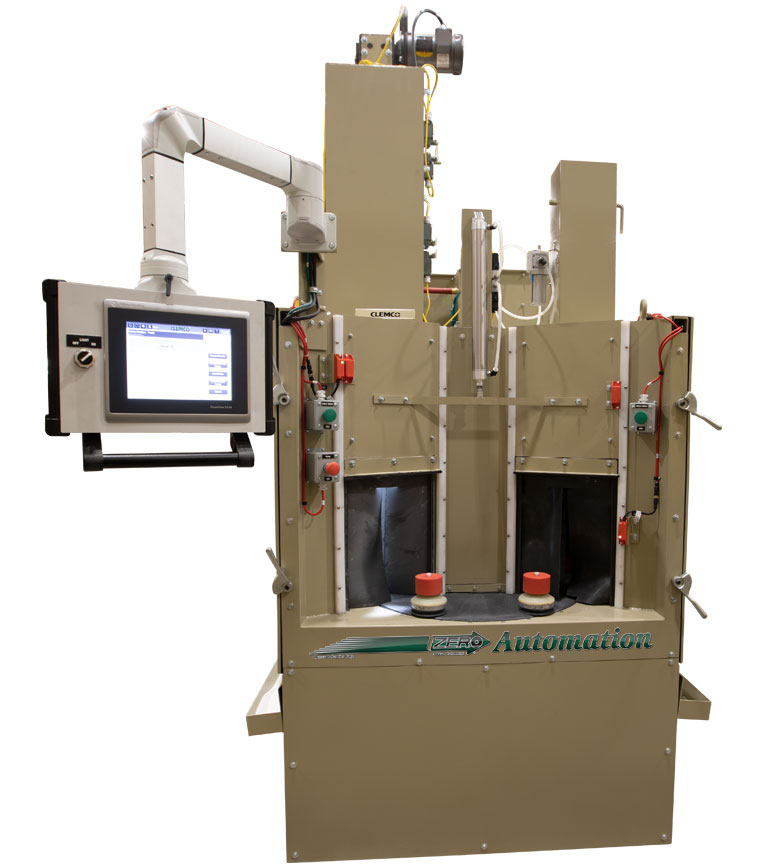 ZERO® BNP A-Series Blasting Systems put precise, repeatable, automated blast cleaning, surface finishing, deburring, and peening within reach of small to midsize manufacturers and machining centers.
Each system features an indexing turntable, rotating satellites and automatic blow-off, as well as fingertip controls for setting cycle time and parts rotation. 
These features and others are accessed through a recipe-management system powered by intuitive PLC (programmable logic controller) driven controls mounted on a swing-away HMI (human-machine interface).
• Easy to Use
• Consistent, Repeatable Results
• Safer for Parts and People
• Low Total Cost of Ownership
• PLC and HMI Controls
<! Main # divs end -->