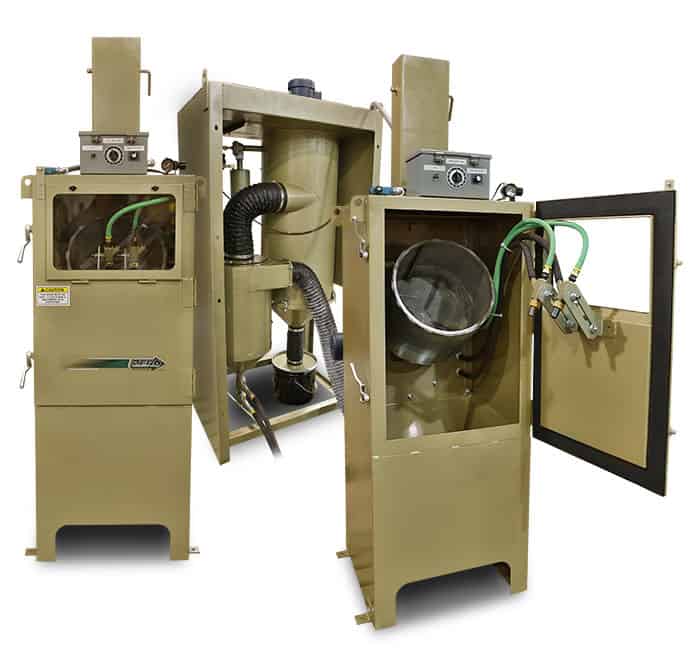 Complete, High-Production Cabinet System with a Compact Footprint
Blast batches of parts up to 35 lbs with this suction cabinet that provides consistent parts coverage, easily switches between different media, and is far more efficient than manual blasting.
The cabinet's detached 300 CFM power module with a pull-thru reclaimer and a reverse-pulse dust collector, combined with the cabinet's compact footprint, allow for versatile configurations in tight work areas. In addition, the machine's front-facing basket opening creates a cascading, as opposed to an up-down, tumbling movement of parts, which reduces part-on-part impingement.
The cabinet is constructed from 14ga steel and offers numerous other features that make it a versatile, rugged, and efficient automated cabinet. Use it to finish batches of medical or additive-manufactured parts, deburr aerospace investment castings, surface prep firearms or general-industry hardware, or blast parts in many other industries. Whatever your blasting application, the ZERO® 4-Gallon Tumble-Basket Cabinet makes your life easier.
Product Literature
©2023 All Rights Reserved.