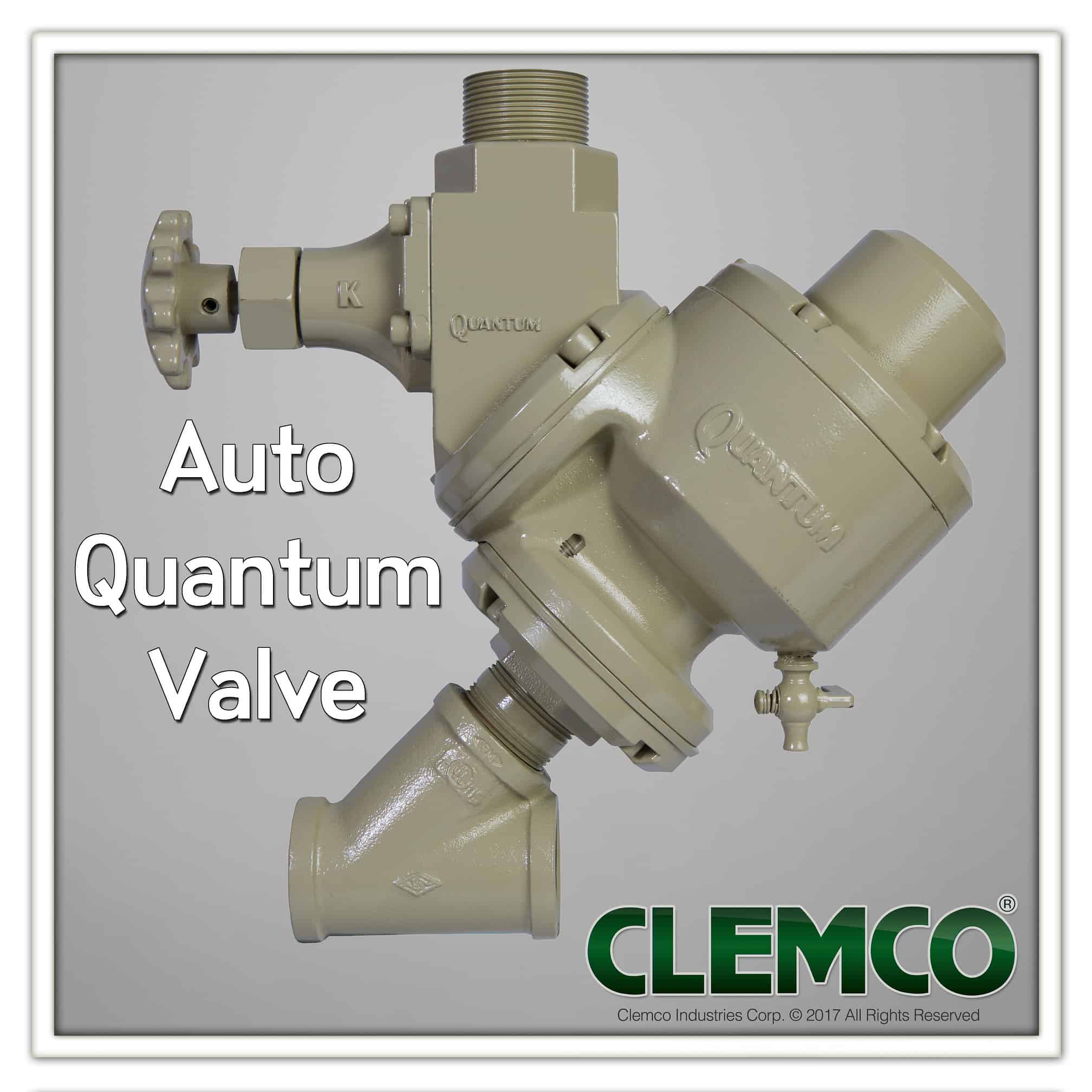 Designed for 2-cuft and Larger Machines
Clemco metering valves are the tried-and-true workhorses of the abrasive blasting industry. Clemco's designs are widely imitated, especially the designs for its AQV and MQV valves.
Meters All Common Blast Media
From coarse steel grit to slag to glass bead.
This flexibility reduces downtime between jobs that require different blast media.
Just empty the blast machine, pour in the new media, and start blasting—regardless of the application.
Abrasive Flows at 45° into Air Stream
The natural way to uniformly mix air and abrasive.
Eliminates premature wear found in 90° systems.
Easy to Operate and Maintain
Metering plate, which receives most of the wear, can be replaced in the field in minutes with standard tools.
Actuator has a built-in fail-to-safe feature that stops the flow of abrasive if the signal from the remote control handle is interrupted.
Metering and valve actuation are separate functions. The simple metering section usually all that's needed for pressure-release applications.
Rugged and Durable
All parts normally exposed to abrasive flow made from durable, wear-resistant material.
Hardened-steel metering plate precisely controls flow of abrasive, and its adjustment knob stands up to real world use and abuse.
Remote Controls: Pressure Release or Pressure Hold
Automatic (AQV)
Offered as pressure hold or as pressure release, and each available with an abrasive cutoff system (ACS).
Manual (MQV)
Offered as pressure release.
Compatibility
Quantum Valves and Millennium Remote Controls operate at the same pressures and share common air fittings­—nothing to adapt, no bushings to reduce, no orifice fittings to mismatch.
Learn More
Product Literature
©2023 All Rights Reserved.