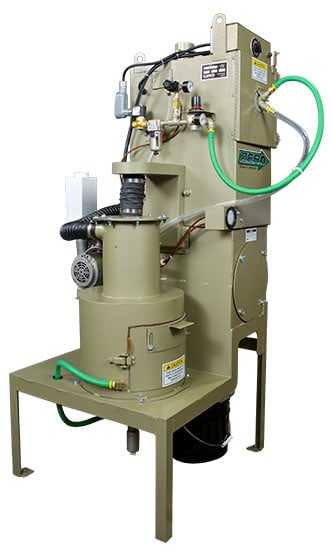 A production suction-type blast cleaning machine with a small footprint, The BNP-160 fits nicely in the work flow stream helping to eliminate unnecessary handling or worker movement. For small occasional batches or use up to 8 hours per day, the BNP-160 features a 2-gallon tumble basket for processing up to 25 pound loads. It has reclaimer for media cleaning and reverse-pulse collector, which pulses with every basket revolution. The unit is equipped with easy set-it and forget-it 60 minute timer. The BNP-160 is suitable for most common reusable media 60 mesh to 180 mesh that is specifically manufactured for dry blasting.
Technical Data Sheet
Parts List and Operation Manual
BNP 160 Tumble Basket Suction Blast Cabinet
©2022 All Rights Reserved.