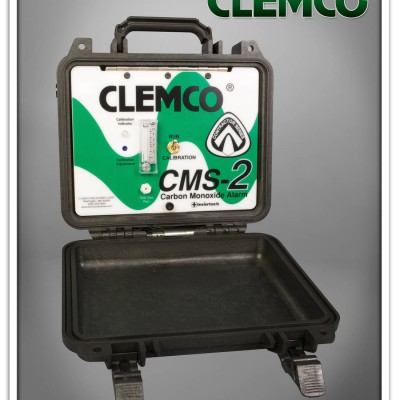 Clemco CMS-1 & CMS-2 Carbon Monoxide Alarms
The CMS monitor detects carbon monoxide and hydrocarbons in a compressed air supply and triggers visual and audible alarms when CO is detected in concentrations of 10 parts per million.
CMS-1 is wall-mountable;
CMS-2 is field portable with integral rugged carrying case.
NOTE: CMS monitors do not remove CO or convert CO to CO2.
Product Literature
©2023 All Rights Reserved.