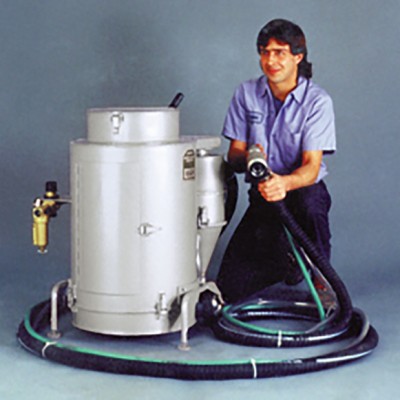 Clemco Comet
The Comet packs the power of an industrial suction blast, recovery, and reclaim system into a package not much larger than a shop vac. The wheel-mounted Comet includes its own pressure regulator, pressure gauge, and moisture separator. The 150-cfm media reclaimer operates on household current – 115v, 1 Ph, 60 Hz. The dust collector houses 14 cotton sateen tubular filters. With 20 feet of recovery hose, the Comet lets the operator move unencumbered about the work site. Specialized brushes allow the Comet to clean inside angles, outside angles, and uneven surfaces. The Comet uses 47 cfm of air at 80 psi, and cleans a path about 1-inch wide, at up to 36 inches per minute. It works best with fine mesh glass bead or aluminum oxide.
Brochure
Small Closed-Circuit Abrasive Blast Equipment
Parts List and Operation Manual
©2023 All Rights Reserved.