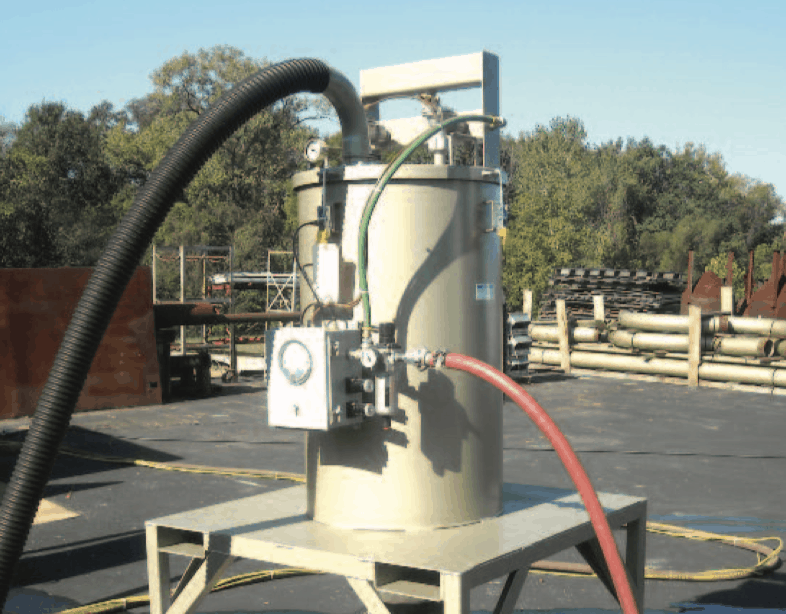 Clemco Easy Load Systems eliminate the awkward, back-breaking and potentially injury-causing practice of lifting and maneuvering heavy bags of abrasive. One of five basic flexible system configurations is sure to suit your job site needs. With an Easy Load, you can:
Reduce risk of work injury
Load fresh abrasives
Recover spent materials for disposal or reuse • Speed job site clean-up
Reduce labor costs
Blast and recover simultaneously for abrasive- or dust-sensitive job sites.
Product Literature
©2023 All Rights Reserved.