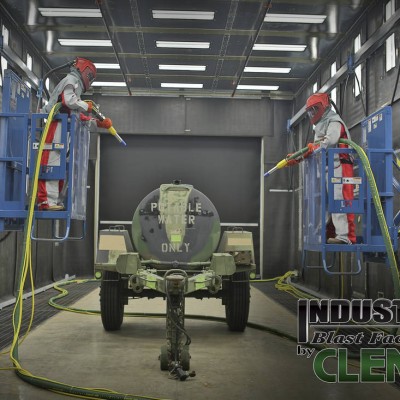 Engineered Industrial Blast Facilities
Whether you need a recovery system for your existing room or a complete blast room or dry stripping facility big enough to handle cargo aircraft, Clemco can help you plan, budget, and erect a state-of-the-art blast facility, then train your employees to operate and maintain it. How much space do you need? Will you need more compressed air? When would you pick mechanical recovery instead of pneumatic? Our Industrial Facility Planning Guide shows the advantages and disadvantages of different components available for your blast room. It even includes a request for quotation worksheet to get a budget estimate.
Product Literature
©2023 All Rights Reserved.