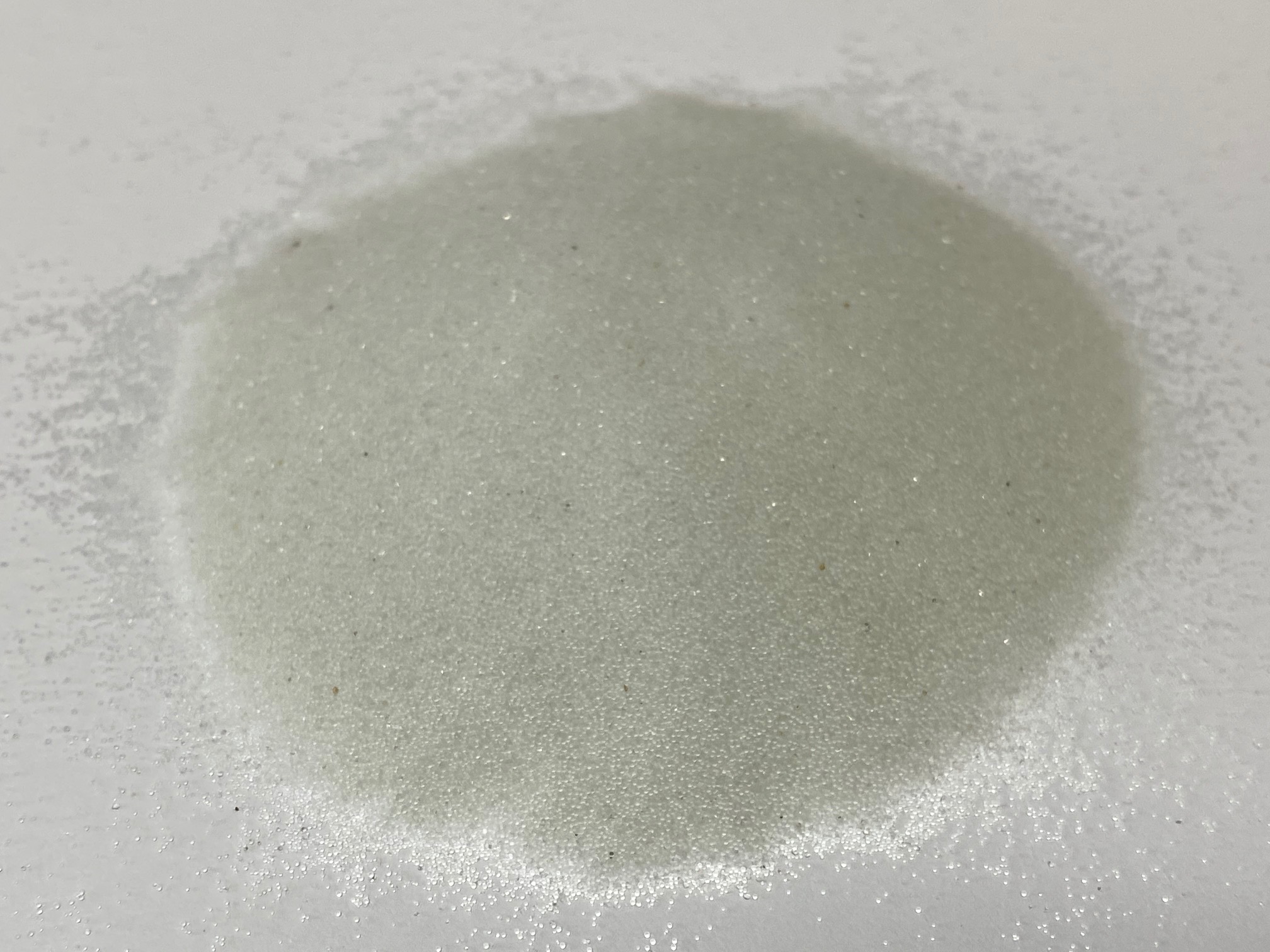 Commercial Grade Glass Beads are for metal cleaning, finishing, peening and deburring.
Mil Spec Glass Beads are designed to meet the strict specifications required by the U.S. Military for use in the Defense, Aero-Space, and Automotive Industries.
The angular particles in crushed glass grit allow for aggressive surface profiling and removal of coatings such as epoxy, paint, alkyds, vinyl, polyurea, coal tar and elastomers. Glass grit is lighter weight than many slags, allowing for increased consumption efficiency and production time – up to 30-50% less glass grit used. Crushed glass grit delivers very low particle embedment, which produces a whiter, cleaner finish.
Available Sizes
(A) 20-30, ( B) 30-40, (AA ) 40-70, (D) 50,70, (AC) 60-120, ( AD) 70-140, ( AE) 100-170, (AG) 120-270, (AH) 170-325   Military Specs also available.
©2023 All Rights Reserved.