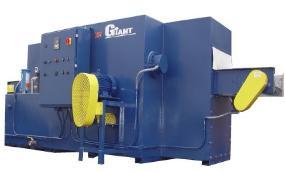 Giant Finishing continuous belt washers were developed to provide high volume, efficient cleaning and drying of parts with simple geometries.
Parts can be loaded directly onto the belt or put into containers. This will clean and wash all the debris or chemicals off the parts before they are ready for distribution.
Standard Giant belt washers are available in multiple widths:
12″, 18″, 24″, 30″, 36″ and 48″.
Customized units with belts as wide as 96″ are available upon request.
360 degrees of coverage spray
©2023 All Rights Reserved.