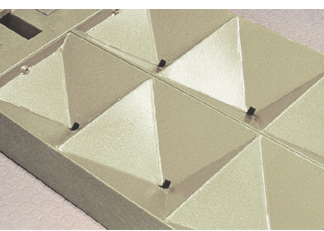 M-Section Recovery Systems
Our standard sweep-in M-Section® pneumatic recovery systems efficiently recover and recycle most medium and low-density blast media, such as glass bead, plastic, and aluminum oxide.  The recovery section can be placed in a shallow channel, just 10 inches deep, for a true sweep-in operation, or surface mounted where conditions will not allow excavation.
Product Literature
©2023 All Rights Reserved.