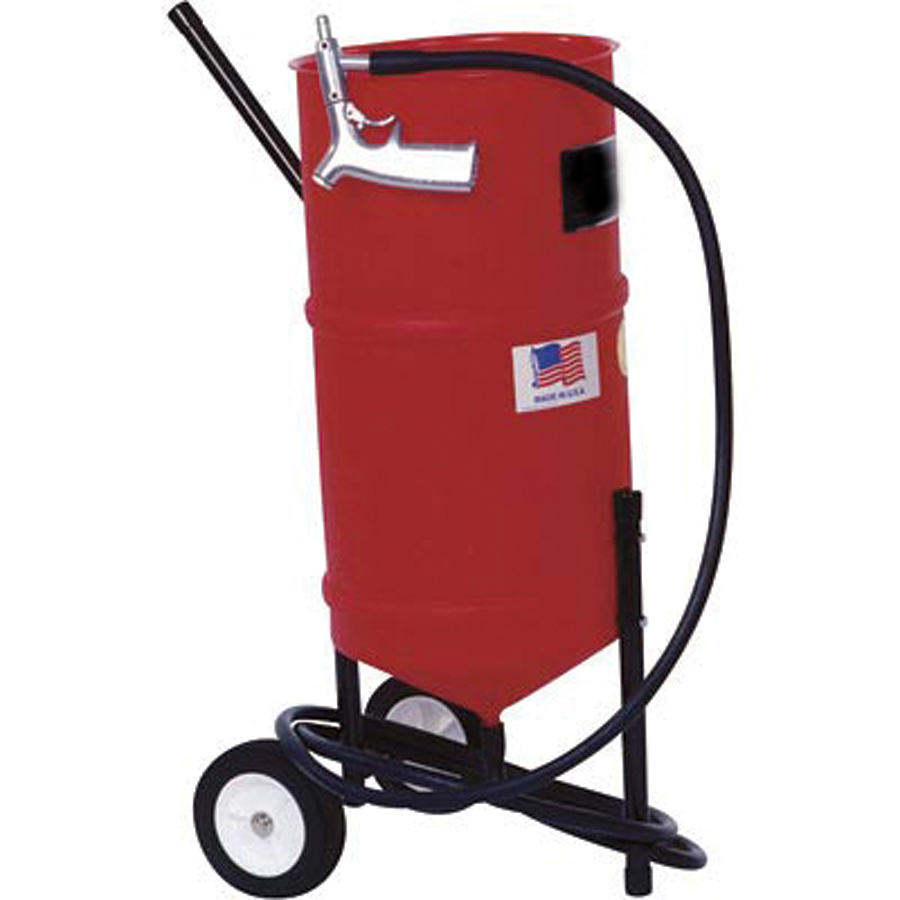 90 Lb. siphon bucket holds up to 90 Lbs. of your favorite abrasive, giving the operator longer blasting time.- Comes complete with siphon blast gun and 10 ft. hose so your ready to go.
– Constructed with a polymer container designed to never rust or corrode.
90# siphon blaster
Polymer container
Will not rust
15 CFM @ 80psi
1/4″ steel nozzle
Minimum 7 CFM @ 80psi
Parts Manual
©2023 All Rights Reserved.