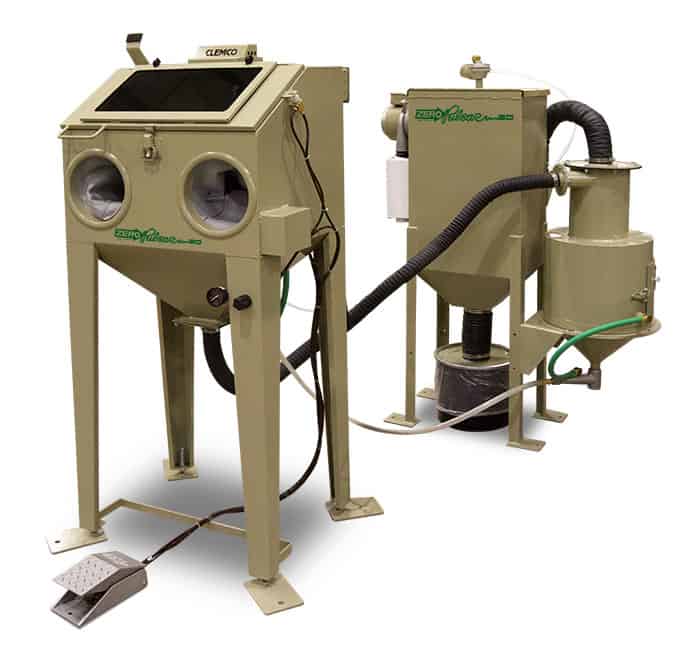 The Pulsar-3D Suction Blast Cabinet surface preps small workpieces and production parts, leaving them with a consistent finish over their entire surface. It also reduces build lines and removes excess powders from 3D-manufactured prototypes and production parts. It uses most common 60-to-180 mesh media, including glass bead and aluminum oxide, and it also can use S-70 to S-230 steel shot.
The Pulsar-3D's height-adjustable cabinet and 100 CFM power module, which includes a cyclone reclaimer and a MERV-10-rated reverse-pulse dust collector, fit into tight office and industrial workspaces. The machine is easy to operate and maintain, is constructed from 14ga steel, and comes with numerous other performance-enhancing features. These design advantages and the cabinet's versatility make it an ideal intermittent-use cabinet for aerospace, automotive, medical research and device manufacturing, additive manufacturing, art studios, machine shops, and many other industries.
You work hard. So should your equipment. The Pulsar-3D Suction Blast Cabinet works hard for you.
Product Literature
©2023 All Rights Reserved.