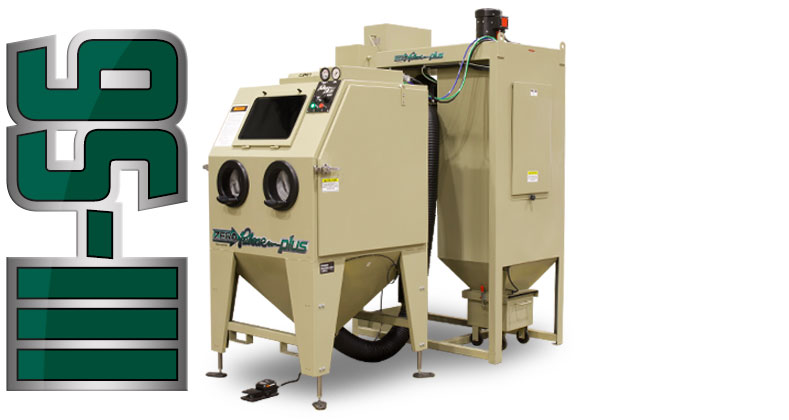 These high-production suction cabinets are designed to function with lower air volume. They are equipped with the industry-leading BNP® Blast Gun, which sets the standard for efficiency and productivity in cabinet abrasive blasting.
Reliable and consistent results.
Simple maintenance.
Ease of use.
Seventeen ergonomic and state-of-the-art features that boost productivity.
Six models to choose from: suction and pressure.
A detached power module that allows for flexible blast-system configurations into awkward or tight workspaces. Ideal for cell manufacturing.
Low cost of ownership.
Quick return on investment.
Clemco's ZERO® brand Pulsar Plus Blast Cabinets have reimagined the possibilities of cabinet abrasive blasting. They make abrasive blasting with a cabinet safer, more efficient, and more profitable—while providing consistent, repeatable results that help you and your team get more jobs done on time and on budget.
Pulsar Plus III-S6—For floor plans that require a small footprint, yet the extra power of a 600 CFM reclaimer and a 600 CFM dust collector.
Specifications
Pulsar Plus III-S6
36"W x 35"D x 37"H
600 CFM reclaimer and 600 CFM dust collector
Product Literature
©2023 All Rights Reserved.