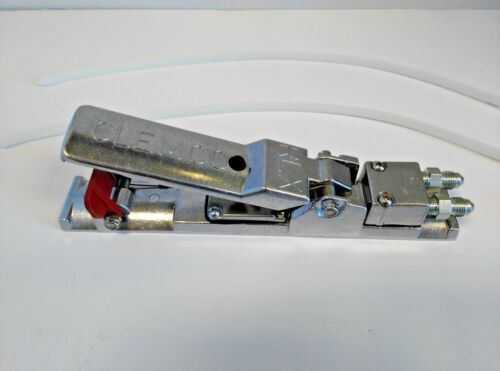 New and Original Clemco RLX Pneumatic Control Handle #10565
Control handle for remote activation and deactivation of an abrasive blast machine. Fail-to-safe system stops blasting if operator drops or loses control of the handle.
• Meets OSHA requirement for remote control system
• Relatively inexpensive
• Twinline hose cannot be connected incorrectly
• Simple design is easy to service
©2023 All Rights Reserved.