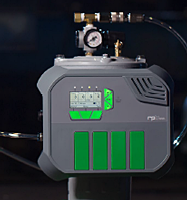 The Ultimate Gas Detection Monitor
Gases such as carbon monoxide are invisible to all human senses, yet are commonly found in industrial premises worldwide.  While low-level exposure may not be immediately fatal, ongoing contact at low levels has a cumulative effect, causing serious illness and long term health concerns.  Early symptoms can be mistaken for the flu, headaches or tiredness.  It is a serious problem which is commonly overlooked.
The GX4 includes smart device and cloud integration capabilities enabling you to view your air quality from any device, while sensors are displayed online in real time
Technical Data Sheet
©2023 All Rights Reserved.