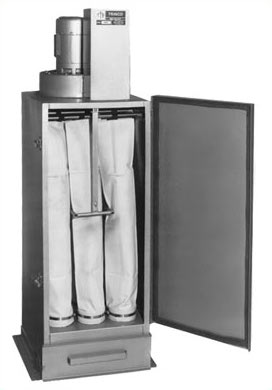 TRINCO 400 PT Dust Collector
1/2 HP 115 Volt, 60 HZ, 1 PH Electrics
400 CFM Rating
40-Sq. Ft. Filter Surface Area
DEPTH: 22'
WIDTH: 20"
HEIGHT: 64"
SHIPPING WEIGHT: 225 LBS.
Available on all Master Models without abrasive separators.
400 PULL-THROUGH DUST COLLECTOR
• Is available on Models 36 and larger.
• Is suited for medium to heavy amounts of blasting.
• Is recommended for use with dusty media or multiple guns.
©2023 All Rights Reserved.