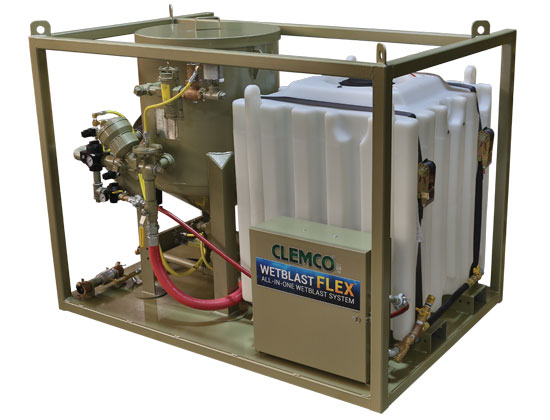 All-in-one wetblasting system includes 6 cubic- foot-capacity blast machine, 120-gallon water storage tank, and pump module mounted on a portable framed platform. The FLEXTM is a portable blast system engineered to provide high-performance blasting with maximum dust suppression. The Wetblast FLEX is packed with features:
Set-up—a single air connection controls all pneumatic functions.
Water and abrasive mix outside the blast machine.
Rugged, portable skid-mounted system with fork pockets and lifting eyes.
Water-to-abrasvie ratio control either at the machine or at the nozzle.
Control media on and off with abrasive cut-off system.
Connect to water—from the tank or municipal supply.
Choice of controls at the nozzle or at the blast machine.
Dry blast at your opinion when application calls for it.
Product Literature
Available Sizes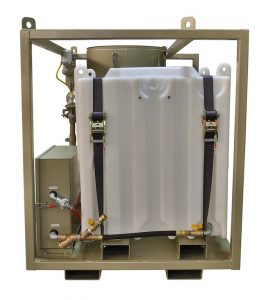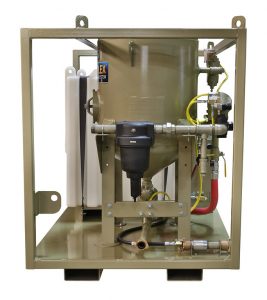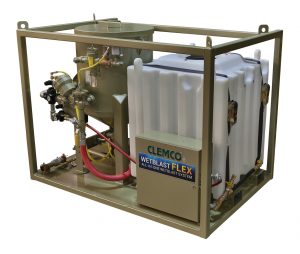 ©2023 All Rights Reserved.